Central Court Motel at Warrnambool welcomes you and we hope you enjoy your stay!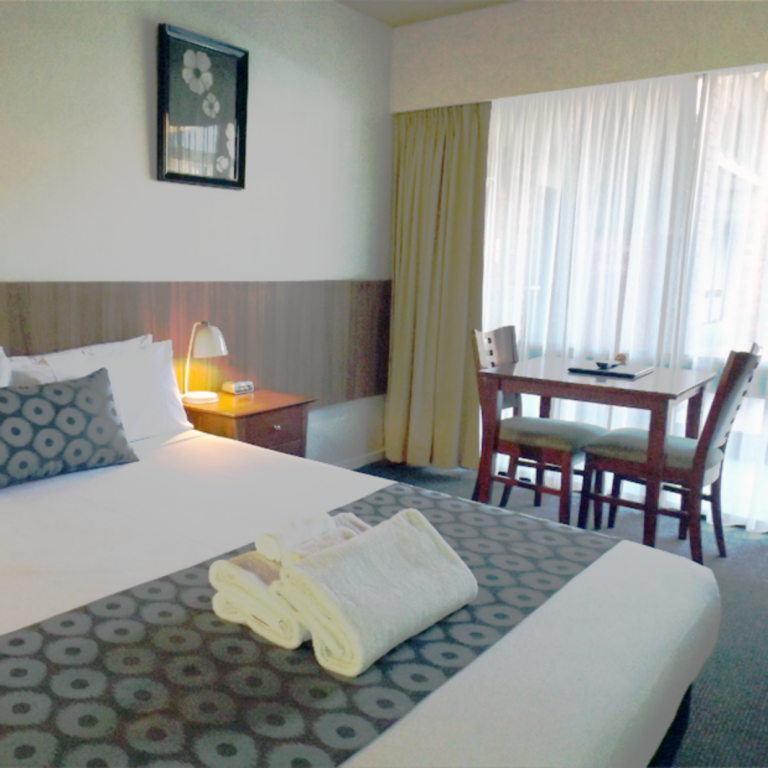 For your convenience, we have included some local information and brochures for activities in your room. There are many more brochures available at the reception.
The accommodation is spread over two upper floors and is serviced by a lift. Whether you're in need of accommodations for holiday, business or just for fun, there's always a room that will suit your needs. If you need to contact management at anytime, please call the property on (03) 5562 8555
RECEPTION HOURS
Monday – Friday 7:30 am – 8:30 pm
Saturday – Sunday 8 am – 8:30 pm
These hours may vary, subject to seasonal requirements and demand. 
ADDITIONAL INFORMATION
Taxi
131 008 / 132 227
Emergencies
(Fire, Ambulance, Police) 000
FIRE ESCAPE
A stairway is located beside the lift and at the rear of the building on all levels.
In case of fire a detailed exit map is located on the back of your room door.
AIRPORT DETAILS
The closest Airport is Warrnambool(03) 5565 9139
Sharp Airlines, Warrnambool or Portland1300 55 66 94
The closest major Airport is in Melbourne(03) 9297 1600
AIRLINE RESERVATIONS
Qantas13 13 13
Virgin13 67 89
Jetstar13 15 38
CHECK IN/ CHECK OUT
Check in: 2:00 pm
Check out: 10:00 am on the day of your departure.
Should you wish to stay a little longer, please contact Reception.
For guests wishing to depart outside Reception hours please settle your account the night before.
Central Court Motel is a secure motel. If you're arriving outside of reception hours (after 8:30 pm) please contact reception prior to arrival to make alternative arrangements.
BAGGAGE STORAGE:
Available at Reception. Should you require assistance with your luggage, contact Reception
CANCELLATIONS:
24 hours prior to arrival
Prices are subject to change due to seasonal variation and special events.
PAYMENT METHODS:
We accept Visa, Mastercard, Union Pay, and Eftpos.
KEYS:
Your room key will be needed to enter the building after 8:30pm.
Please remember to leave your keys at the Reception Desk upon check-out.
Our keys are key cards and can be easily recoded or replaced, free of charge.
MESSAGES:
Where possible, messages will be delivered to rooms, however we do suggest that you check at Reception for incoming messages.
Please take note of the Innkeepers Liability Act, which is on display at Reception and in your room.
Lost property will be retained for one month. Should you need to trace lost property, please contact Reception.
PETS POLICY:
Assistance animals are permitted into accommodation areas and on the premises. It is the policy of this property that all other pets ARE NOT permitted in accommodation or on the premises.
SMOKING POLICY:
All rooms are NON SMOKING, and we thank you in advance for your cooperation. However, it is allowed in the courtyard area.
FIRE SAFETY:
A stairway is located beside the lift and at the rear of the building on all levels.
In case of fire, a detailed exit map is located on the back of your room door.
NOISE POLICY:
Outdoor seating areas have a 9:30pm curfew.
Please respect other guests right to a peaceful night's sleep.
If you are experiencing a noise issue, contact management on (03) 5562 8555.
LAUNDRY
The closest Laundromat is Warrnambool Laundrette and is located at 221 Lava St Warrnambool.
HOUSEKEEPING
For additional Milk, Towels, Pillows, Blankets etc, please contact Reception on (03) 5562 8555.
If no service is required, please put out the sign located on the back of your door
NB: We DO NOT service rooms on Sundays and Public Holidays, if you require additional supplies on these days please contact Reception on (03) 5562 8555
HAIRDRYER
A hairdryer is supplied in your room for your convenience.
AIR CONDITIONING
The air conditioning units are remote controlled for your convenience.
Please allow a short period (15 minutes) for the units to achieve the desired temperature.
TELEVISION
The television stations for this area are: All FREE TO AIR DIGITAL channels which are pre-set so please do not tamper with the tuning controls.
COFFEE & TEA FACILITIES
Coffee & Tea making facilities are provided in all rooms.
Should you require additional service please contact Reception
All of our rooms face into a central courtyard where our sparkling outdoor pool is located. It is surrounded by a security fence and child-proof gates for your family's protection. The pool closes at 9.00 pm every night, ensuring a peaceful night's sleep for all. Timber decks surround the entire pool area with ample seating areas designed to soak up the summer sun and make it easy for you to keep a watchful eye on the children. The first floor provides a timber decked courtyard for relaxing; our sparkling outdoor pool completes the picture for a truly private and peaceful stay.
safe
There is a safe located in the Master bedroom. A safe key is supplied with your room key. To operate, please follow the instructions listed below.
1. If the safe is locked, slide the centre panel of the door & place the key in the slot to open.
2. To reset safe with your code, press the red button on the inside of the door near the hinge.
3. Press a selection of up to 8 numbers, then press B within 15 seconds. It is now set with your code.
4. To open, press your code then the letter A within 15 seconds.
Dinner is available 4 days a week from 5:30pm – 8:30pm.
Restaurant is Closed Monday, Tuesday and Sunday.
These hours may vary, subject to seasonal requirements and demand.
BREAKFAST IS AVAILABLE DAILY BY ROOM SERVICE ONLY.
Please leave your completed breakfast menu at Reception by 8.00 pm.
Spoil yourself during your stay and enjoy a mouth-watering steak in our fully licensed Central Steakhouse Restaurant. It offers the perfect setting to unwind after a day on the road, so sit back, relax and let us prepare you a steak to savour at our Central Steakhouse Restaurant. These hours may vary, subject to seasonal requirements and demand.
We provide high-speed wireless internet, which is available in all areas, enabling laptop use around the pool as well as in your room.
Capital Cinema, Warrnambool ??