The Place to Stay on The Great Ocean Road
Warrnambool is a beautiful place to stay, with so much to do and see. Situated at the Western point of the Great Ocean Road, Warrnambool is known for its stunning natural wonders. A trip to Warrnambool will be not quickly forgotten!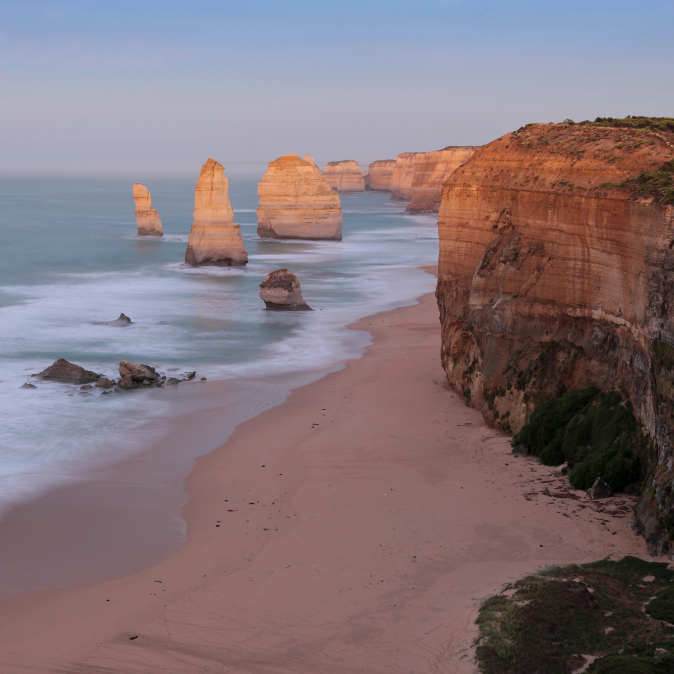 Experience all Warrnambool has to offer
Whether you're looking for an action packed adventure, a family holiday or a destination to relax and unwind, Warrnambool is the place to go. Experience the stunning natural wonders and check out the beautiful beaches with options for swimming or surfing. Warrnambool also offers rich cultural experiences at the art gallery and maritime village. For the family, there's something for everyone – from the youngest to the oldest member.
Welcome to the Neighbourhood
Check out our expertly curated local area guide and find things to do around.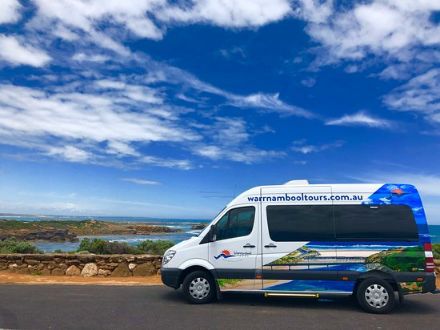 Warrnambool Tours
Warrnambool Tours offer multiple options to explore nearby or further away. Suitable for one to 57 guests, chose to explore Warrnambool with a local or take a day trip to any of the stunning nearby sites like the 12 Apostles.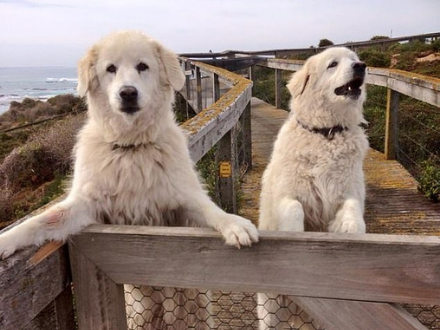 Meet the Maremma Experience
This interactive experience teaches visitors about the local Little Penguin colony and how the Middle Island Penguin Project works. Meet the Maremma dogs that protect the penguins (like in the movie OddBall!) while helping to support the initiative. Please check with reception regarding Covid restrictions.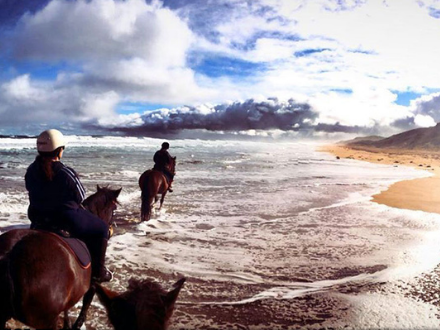 Rundell's Mahogany Trail Rides
For animal lovers, Rundell's Mahogany Trail Rides is the perfect option. For experienced horse riders to complete beginners, everyone can enjoy the experience of riding a horse along one of Warrnambool's beautiful beaches.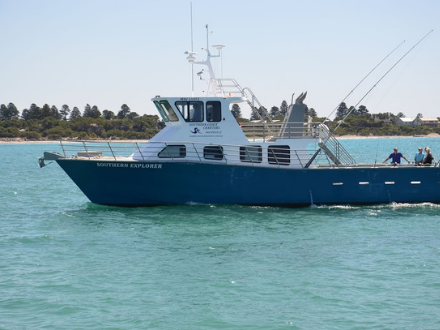 Southern Coast Charters
Calling all fishing lovers! Southern Coast Charters offers a fishing adventure of a lifetime with a range of charter options from reef or deep sea fishing for half day to overnight trips. Southern Coast Charters also offers trips to Lady Julia Percy Island, Australia's only off-shore volcano, home to the largest breeding colony of Australian fur seal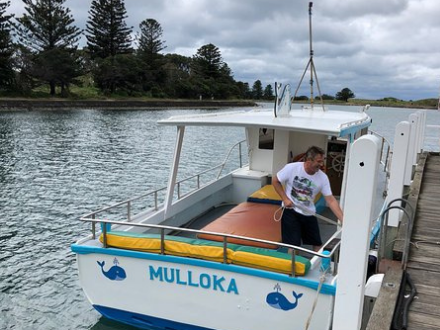 Mulloka Cruises
Mulloka Cruise in Port Fairy offers half hour bay cruises, perfect for families. Well priced at $15 for adults and $5 for children, this experience is not to be missed.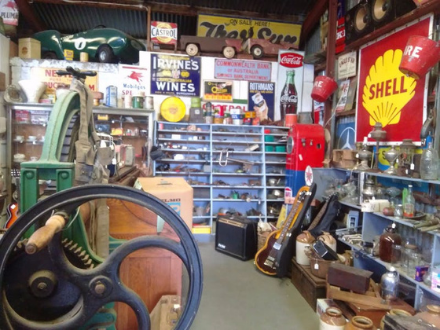 Mailors Flat Antiques
Mailors Flat Antiques: If you're a fan of vintage furniture and collectables, Mailors Flat Antiques will not disappoint. Situated over an acre of land, you can spend hours browsing through the four warehouse of antiques including collectables, jewellery and memorabilia. Make sure to check out the original train carriage on the property!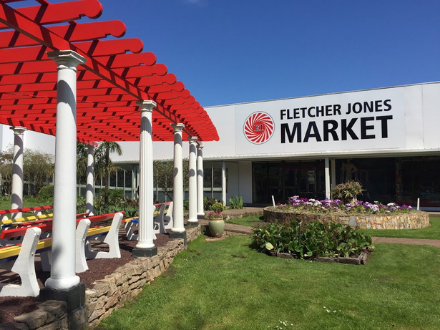 Fletcher Jones Market
Fletcher Jones Market is a haven for collectors and lovers of antiques. Situated over two floors in what was the iconic Fletcher Jones Market factory, there is also a heritage-listed garden to explore. Whether you're looking for retro furniture, vintage clothing, new giftware or records Fletcher Jones Market has over 60 stalls with something for everyone.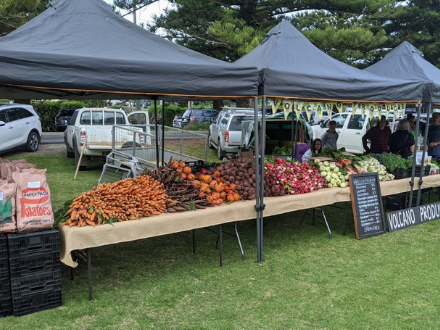 The Fresh Market
Held on the 1st and 3rd Sunday of the month, The Fresh Market showcases the best produce that Warrambool has to offer. Held at Lake Pertobe, this market is a great snippet into local life. Listen to the tunes, take part in a workshop or simply sip a coffee and enjoy the beautiful views.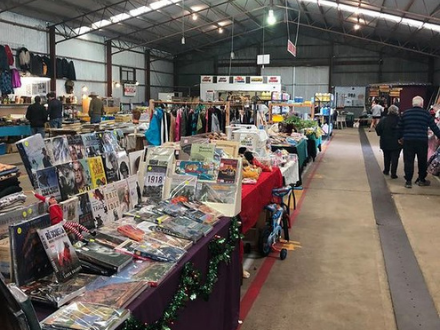 Warrnambool Undercover Sunday Market
Warrnambool market runs every Sunday from 8am until 1pm. Grab some farm fresh fruit and veggies, home cooked bakery goods or some of the many handmade goods.
Spectrum Books
Spectrum books has a huge range of second hand books with a wide range of genres. Browse this quaint bookshop for the perfect holiday beach read.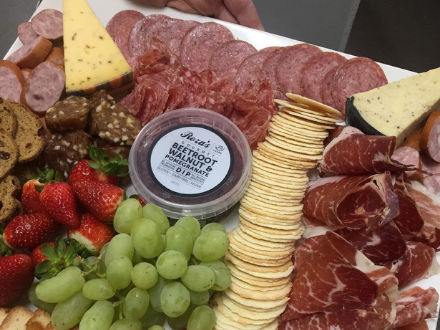 Pronto Fine Food Merchants
This gourmet foodstore specialises in local and overseas premium produce. Pick up all your supplies for the perfect picnic or grab a pre-prepared cheese platter at Pronto Fine Food Merchants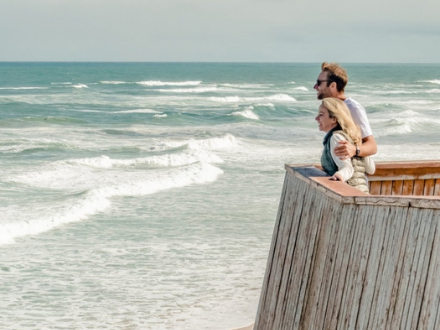 Whale Watching
From June to September female Southern Right Whales can be seen at Logans Beach. During this time, whales can be seen from the beach or from the specifically constructed whale watching platform. With whales sometimes coming as close as one hundred metres from the shore, this is certain to be an unforgettable experience.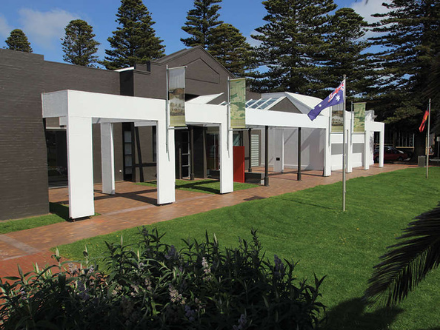 Warrnambool Art Gallery
Warrambool Art Gallery is the perfect place to spend a rainy day. Housing a variety of artworks, from colonial paintings, to modernists, to Indigenous artefacts, the gallery has more than 5,000 artworks to please any audience. Check out the Warrnambool Art Gallery website for upcoming exhibitions and events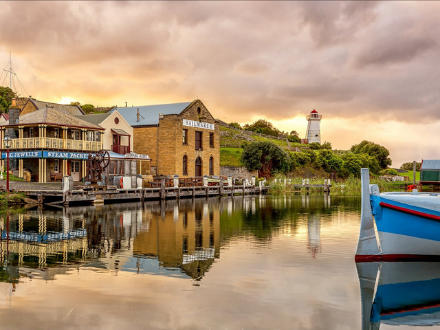 Flagstaff Hill Maritime Village
Transport yourself to bygone years at The Flagstaff Hill Maritime Village and Museum and learn the stories of the many shipwrecks of the coastline of Warrambool. Be sure to check out Australia's most valuable shipwreck artefact, the Loch Ard Peacock statue, worth a whooping $4 million.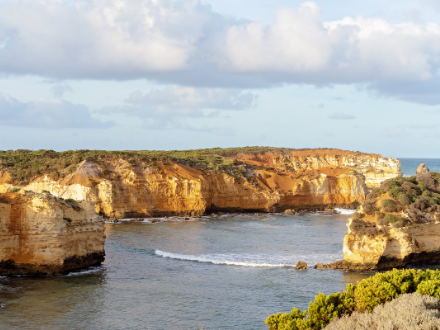 Bay of Islands
Marvel at the spectacular of views of land and sea scapes, sculpted over thousands of years. Stretching over 30 kilometres, the sheer cliffs and rock formations are jaw dropping and won't be forgotten anytime soon!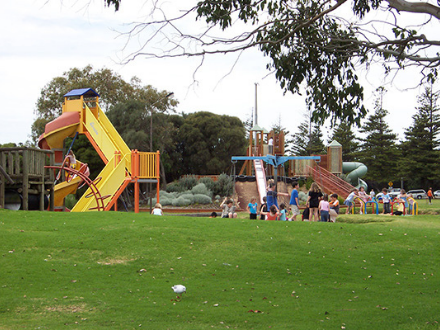 Lake Pertobe Adventure Playground
Voted in the top 10 parks in the South Pacific, Lake Pertobe Adventure Playground is a perfect outing for the whole family. Have a picnic park in the park or chose to stroll around the lake on one of the walking tracks. For the kids, there is a maze, giant slides, flying foxes and boat rides. There's also the option of playing lawn tennis and mini golf.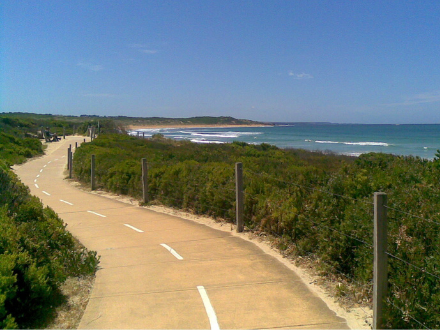 Foreshore Promenade
This 5.7 kilometre oceanfront track is an amazing walk to experience all Warrambool has to offer. With multiple entry points and cafes along the way, you can chose your own adventure.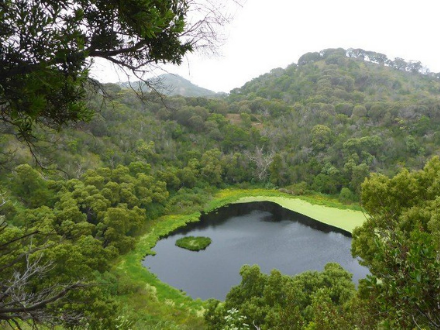 Towerhill Wildlife Tour
Spend the day at Tower Hill Reserve, a dormant volcano crater teeming with local wildlife. Just a 15 kilometre drive from Warrnambool, Tower Hill is a geographical and cultural marvel, being a significant place in Aboriginal history. Take a guided tour with Warrnambool Tours or head on your own adventure. Make sure to bring the binoculars to not miss out on seeing the local emus, kangaroos, koalas and more!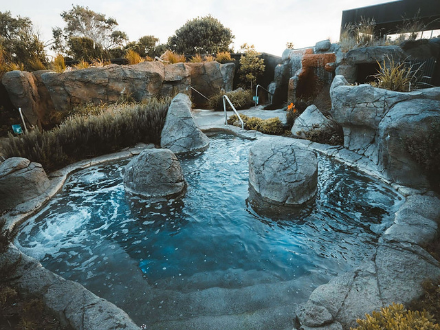 Pure relaxation
If you're looking to unwind, spend the morning swimming and relaxing at the sheltered Lady Bay. Then, spend the afternoon at Deep Blue Hot Springs, and experience the any of the calming open air rock pools and sensory caves. Check out Deep Blue's day spa and salt therapy rooms for some well deserved time off.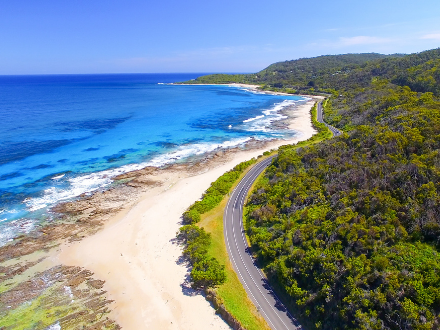 Experience the Great Ocean Road
As the furthest point of the Great Ocean Road, Warrnambool is a great place to base yourself to experience all the road trip has to offer. Enjoy the renowned surfing spots or simply enjoy the views and what each town has to offer along the way. Warrnambool tours offers coastline day trips or multi day tours.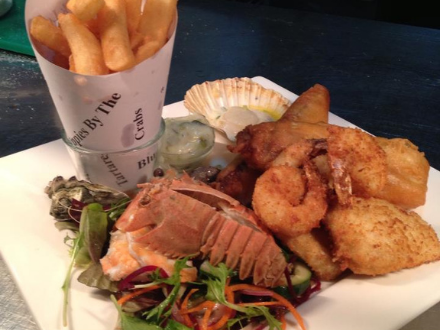 For the foodie
Spend a day experiencing the best food that Warrnambool has to offer. Start your day at Bohemia Cafe and Bar for a delicious coffee and breakfast. Stop off at the award-winning Pippies by the Bay for lunch with a view of the ocean and finish off your evening at the cosy Hotel Warrnambool.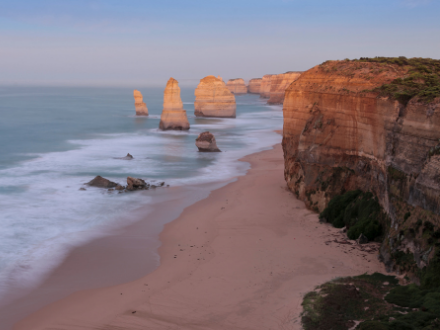 Experience the 12 Apostles
Spend the day at Port Campbell, less than an hours drive from Warrnambool. Visit the 12 Apostles, one of the most wondrous natural formations in the Australia. Next, check out Port Campbell National Park, home to a variety of animals. Lord Ard Gorge in the national park is another must see. Every Spring and Summer, as the sunsets, a colony of Short-tailed Shearwaters flock to their burrows to feed their chicks at Mutton Bird Island, just a short stroll from Loch Ard Gorge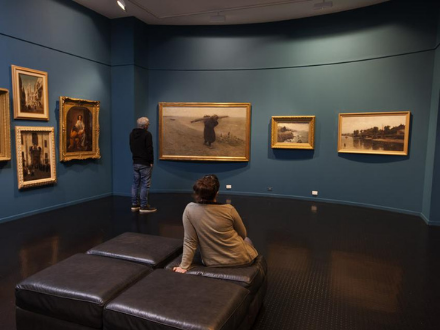 A cultural experience
For a cultural experience, check out Warrnambool art gallery, home to over 5,000 different styles of artworks from various time periods. As night falls, head over to Flagstaff Hill Maritime Museum and Village to experience an interactive sound and light show recreation of what life was like for the first European settlers.
Stay in one of our generous sun-filled rooms while you experience the cultural and natural
wonders Warrnambool has to offer.